Download Adorcam APP
Search "Adorcam" in App store or google play, then download and install the app.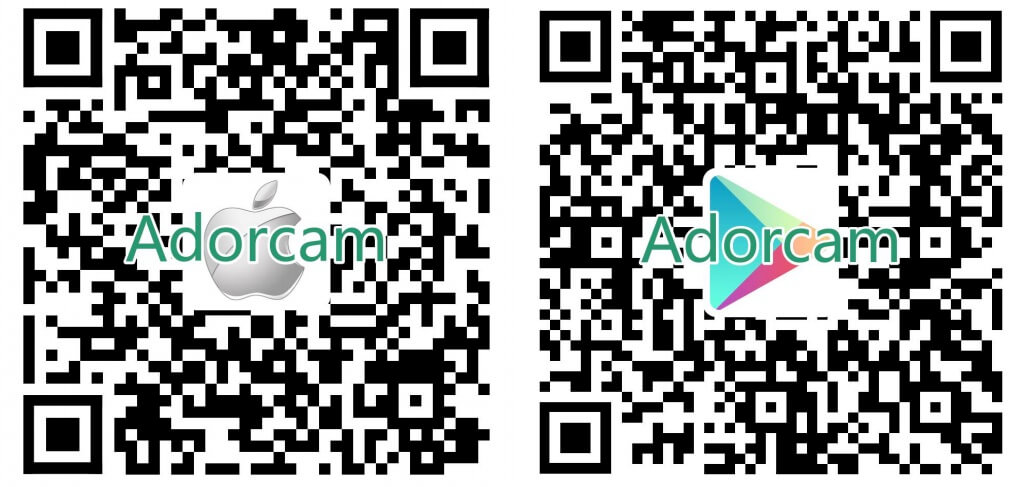 Start the camera
Press and hold the power button for 5 seconds to turn on the camera, the indicator light is on to indicate that the camera is on.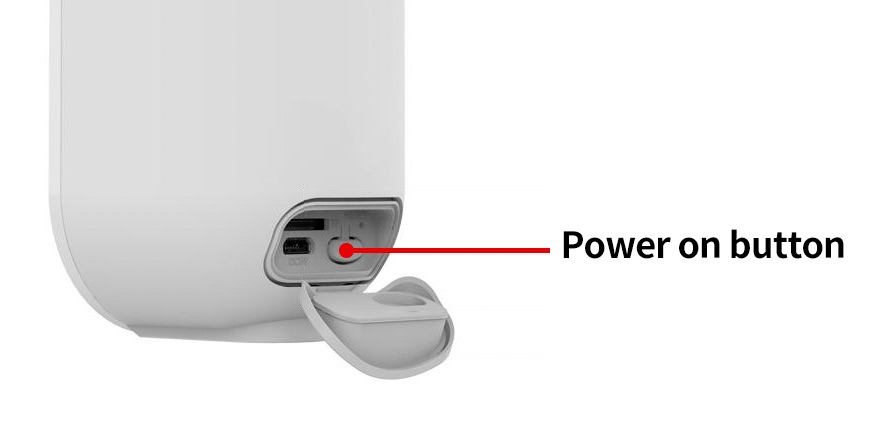 Connect Adorcam camera to phone
Please confirm the camera status before connecting Adorcam camera.
LED in Red flashing slowly means awaiting for WiFi Setup
Please confirm that the camera indicator flashes slowly in red. If not, please reset the camera. Reset Operation: press the power button twice.
2. Click Add Device > Battery Camera, confirm your wifi name and enter your wifi password.
The camera only supports 2.4G wifi, if you don't confirm the wifi is 2.4G or 5G, please check this article.
2. Make sure the wifi and wifi password are correct, then go to the next step, give the QR code displayed by the app to the camera to scan.
Aim the lens of the Adorcam camera directly to the QR code at a distance of 5-8 inches. A tone will be heard when successfully scanned.
3. After the camera scans the QR code successfully, click next and wait for the camera to connect to wifi.
After successfully connected the network, you can name the camera, and find a good mounting spot according to the wifi signal strength, then click "Finish" and it will jump to device list. Select one camera and play it, then you can watch the real-time video.
Why can't Adorcam camera scan the QR code?
Please try the following operation.
Remove any protective film from the lens of the camera
Make sure the lens on the camera is clean and free of dirt.
Make sure that there are no obstructions between the lens of the camera and the screen of your phone
Make sure the QR code is visible on your screen (you may need to increase the brightness of your phone)
Aim the lens of the camera directly at the QR code, and hold your camera 5-8 inches away
Adjust the angle of the phone or the camera until a tone is heard
If the camera still cannot read the QR code, please go back and check the WiFi user name and password to generate the correct QR code and try again or reset the camera and try again
Failed to connect to Adorcam camera
Please check if the WiFi user name and password are correct.
Check the wifi is 2.4G
Move the camera closer to the wireless network router
If it is still unsuccessful, please press the power button twice to reset the camera and try again