Warm Tips
The camera supports 2.4G wifi only, which can be set from your router.(Some cameras support 2.4 and 5G wifi)
It's better to use the camera under strong wifi signal environment.
And it's normal for IP camera if it is affected by network and delayed.
APP Account: It supports email only.
If it is offline or wifi cannot be connected, please reset and connect it again. When resetting, there will be a short sound which means reset successfully. When connecting, make the camera close to your router.
When turn off the 'Motion Tracking', the camera would turn itself, then stop.
Try to keep away from the metal space.Avoid it being blocked by furniture, microwave oven.
Avoid the space where the audio, video and data lines are wound, and keep the space away from them as large as possible.Ensure that as close as possible to the coverage of wireless Wi-Fi signals.
ADD YI IoT Camera
1. Register and log into the APP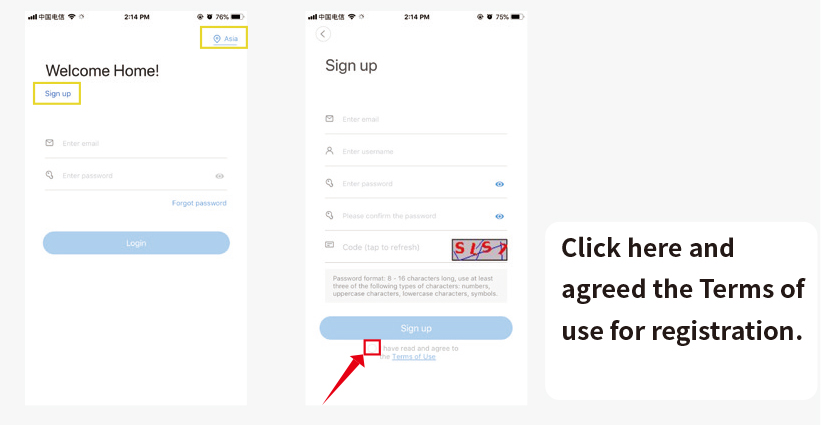 2. Click '+' > I heard'Waiting to connect'
3. Enter your wifi password, and then make the camera lens face to the QR code directly. After there is voice prompt from the camera, click 'Next' and wait for connecting.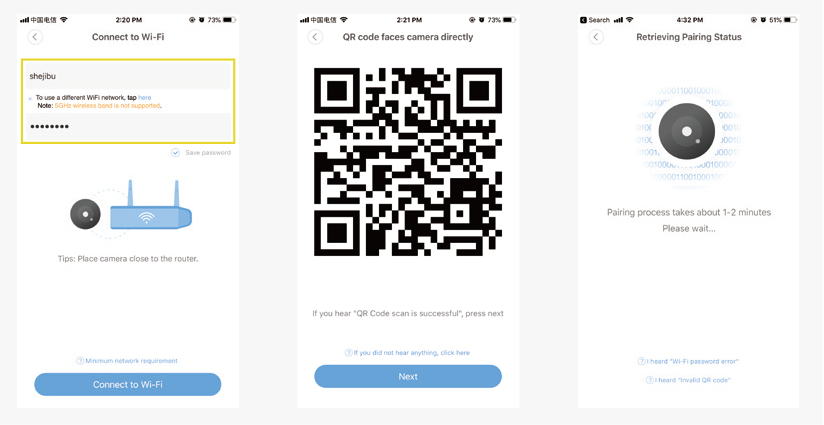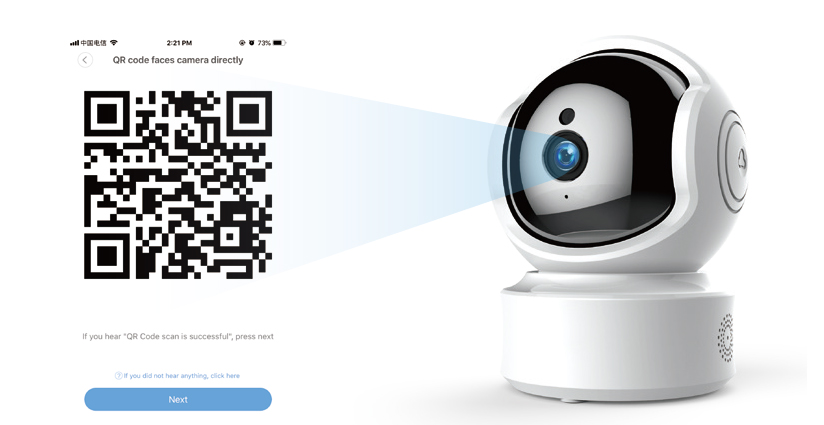 4. After connected successfully, named your camera, and it will complete.
Finally, there will be a prompt that if you need cloud storage or not. If there is no need, just click 'Start using my YI' and it is ok.
The hidden wifi cannot be supported.
The special characteristics cannot be supported.
The settings on the router cannot be started, such as AP isolation, anti rubbing network to restrict wifi access.
Share YI IoT Camera
Click 'Share Icon' > Share cameras with your family.
Others also need to download the APP, and then register an account to login.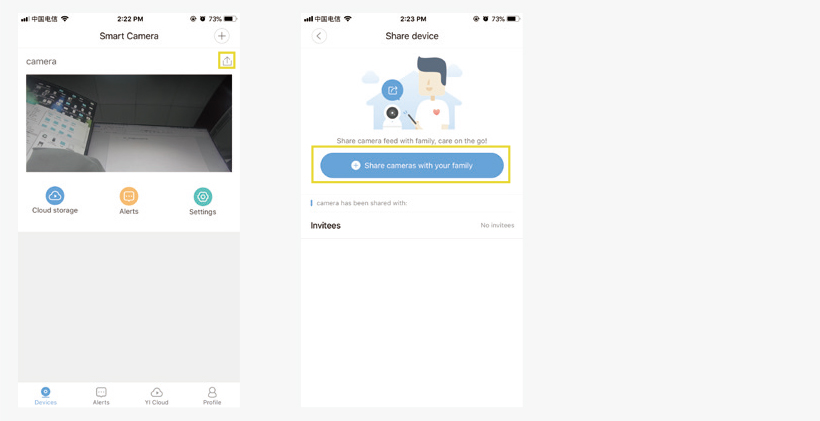 Setting Recording
Insert the SD card first, and then the SD card setting will show on.
When insert the SD card, the camera will re-start automatically, which needs to wait for a while.
View YI IoT camera recording
Click the video footage, switch to playback mode.
Time slot in color means there is recording, and time bar can be sliced to view video.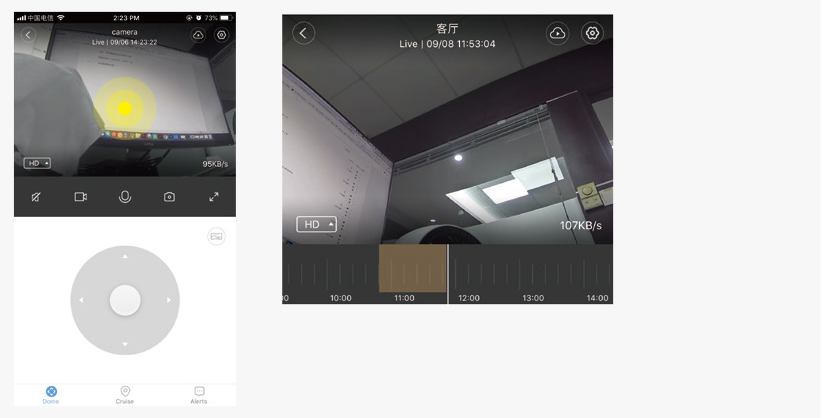 Setting Motion Detection
Turn on the Motion Detection and it is ok.
YI IoT APP Interface Introduction
Add camera
Share camera
Cloud storage
Alarm
Settings
Devices
Alarm message
Cloud storage
Account settings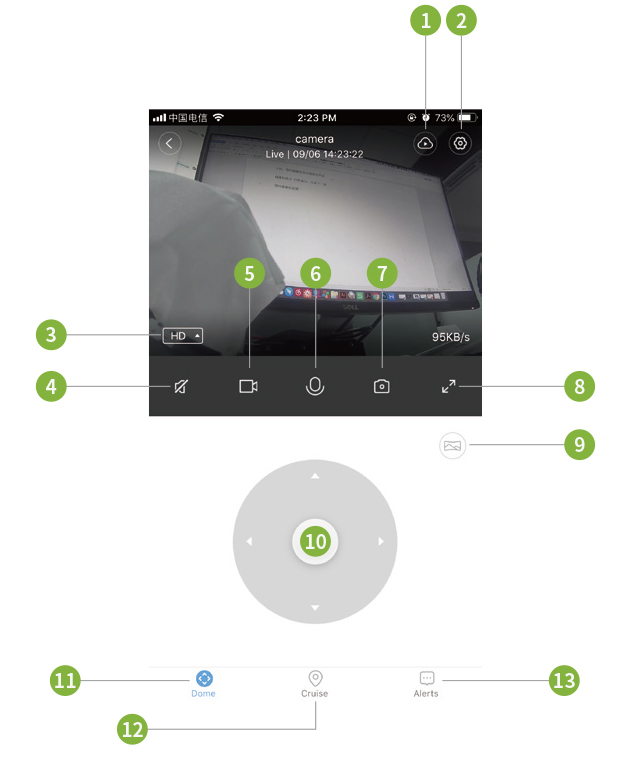 Cloud storage
settings
Definition switching
Sound
Local video
Voice
Take photos
Enlarge
Panorama shooting
Control Rotation
Control Rotation
Motion tracking
Alarm message
How to Reset YI IoT Camera
Reset Button Press and hold Reset for about 5 seconds. When the horn sounds short voice, the reset is successful.