Download Amazon Alexa
Search "Amazon Alexa" APP in App Store or Google Play application store, and install "Amazon Alexa' APP.
Find blurams Skill
Start and log in Amazon Alexa APP, open the sidebar on the upper left of the first page of APP and go into "Skills & Games", and search "blurams" in the search field to find blurams Skill.
Enable blurams Skill
Directly click blurams Skill in the search results into the detail page of Skill, and click "ENABLE" button to associate Amazon with blurams account number under the guide of the process guide.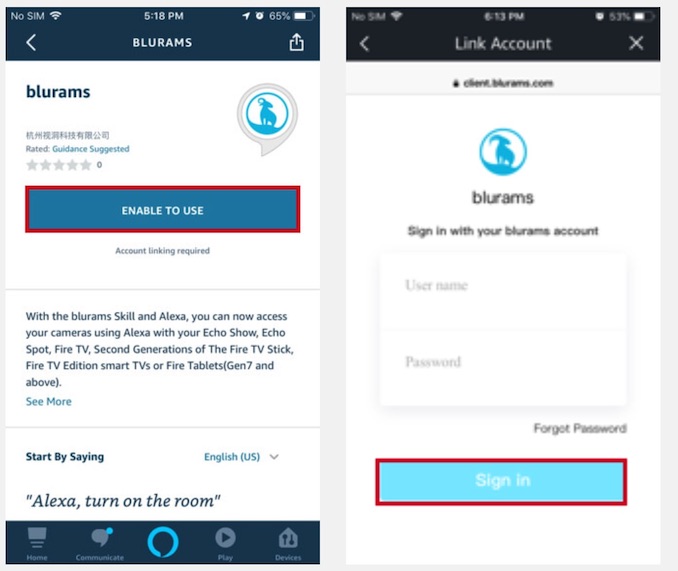 Find the device
After successful connection of the account number, the default pop-up window prompts that the device is found. Click "DISCOVER DEVICES" button to , automatically start the search device, and wait a moment to automatically jump to the searched equipment list page.
5. Control operation
After finding the device, it is possible to control the device with the Amazon Echo product, and the projection display and open/close device are currently supported.

Supported voice commands include:
Alexa, turn on the room.
Alexa, show the room.
Alexa, stop.
6. Disable blurams Skill
Directly click "DISABLE SKILL" on the first page of Skill to disable the blurams Skill.